Accounting & Payroll Services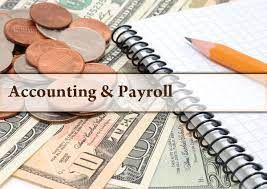 Accounting services
Accounting and financial processes are unique to each business. A D Vyas  & Co. can deliver superior results and minimize costs, while allowing you to focus on  your business areas. Choose us as your bookkeeping partner and receive paper free book keeping and accounting solutions professionally delivered with utmost security and integrity. Our services includes :
Keeping Financial records of business.
Bank reconciliation services.
Expenses.
Statement of Profit & Loss .
Analyze Cash flow statement.
Record keeping of Fixed Assets, calculation of depreciation.
Accounts payable and receivable management.
Pay roll  services
Preparation of  Monthly Salary Sheet.
Deductions  as per applicable laws like Income Tax, Provident Fund,  Professional Tax etc.
Computation and  deposit of TDS, ESI, PF etc.
Disbursement/ Online Payment of Salary.
Pay slip by password protected e-mail.
Reimbursement of  telephone, medical bills etc.
Issue of Form 16 to employees.
Periodic Reconciliation of payments/statutory deductions etc. with books of accounts.
Administration of gratuity, superannuation, pension schemes etc.
Meet Our expert book keepers
Don't wait, just ask. We are just a click away to discuss your business and find out how best we can serve you.
Lets Connect
Our Offices
Rajkot | Vadodara | Mumbai |
Read More...
Looking for "
Accounting & Payroll Services

" ?